5 Reasons why this Protective Face Oil will keep you looking like you're in your early 20's
stay looking like you're in your 20's
Rated 4.9 / 5 ⭐️⭐️⭐️⭐️⭐️ by Aussie men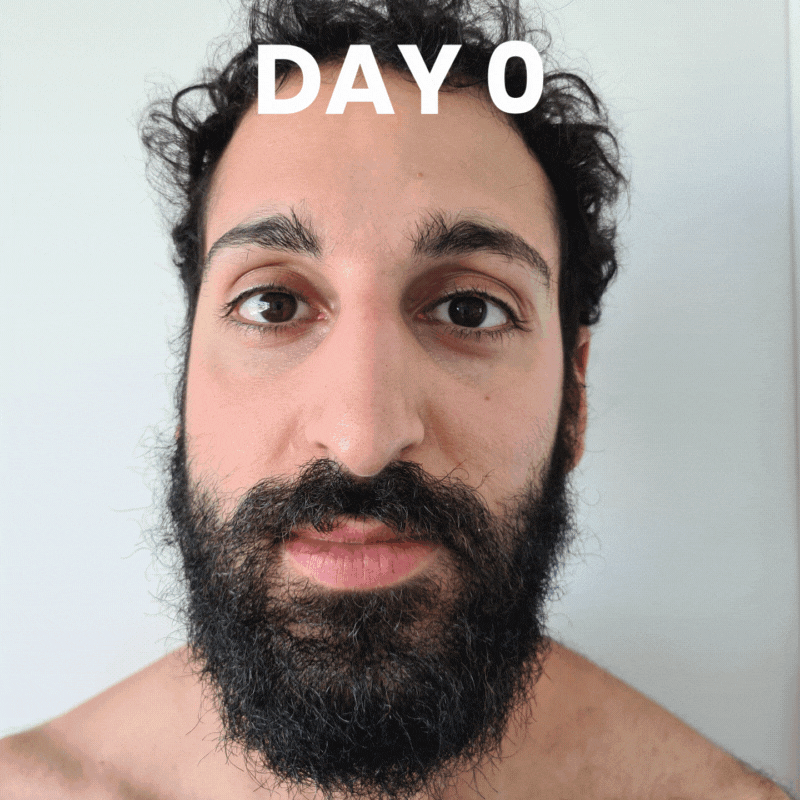 1. Rehydrates dry skin and redness
Our face oil is lightweight and lab formulated to hydrate dry skin with vitamin E and jojoba oil which fights against aging.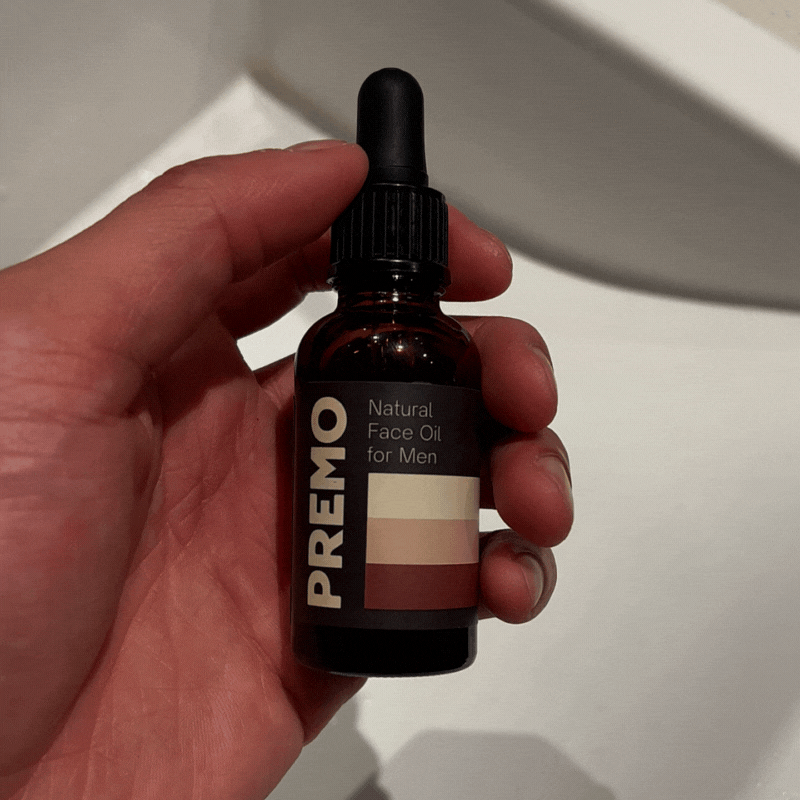 2. Ridiculously easy to use
Easy to apply and lightweight - takes 20 seconds a day to apply & get results.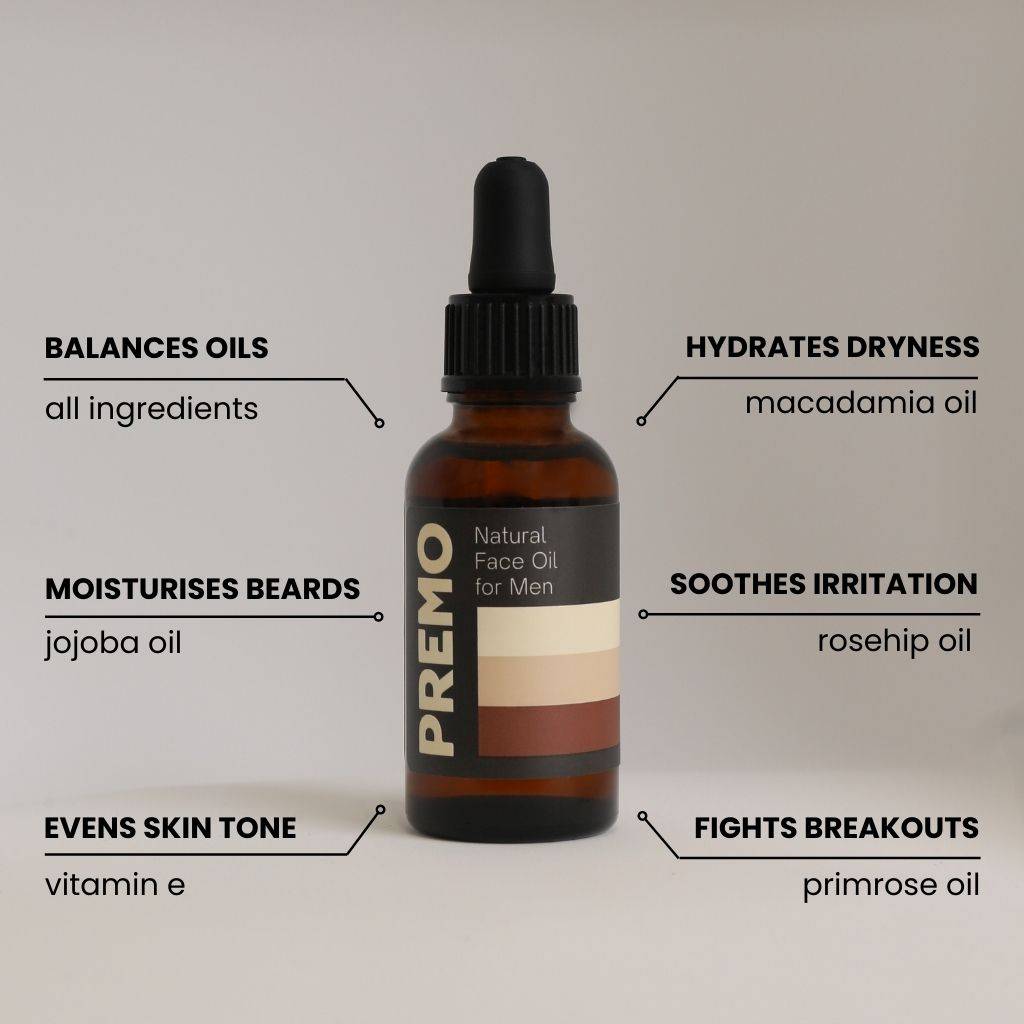 3. Formulated proven ingredients
Jojoba oil, vitamin E, macadamia oil, primrose oil and rosehip oil - all proven natural ingredients which hydrate, nourish and protect from aging.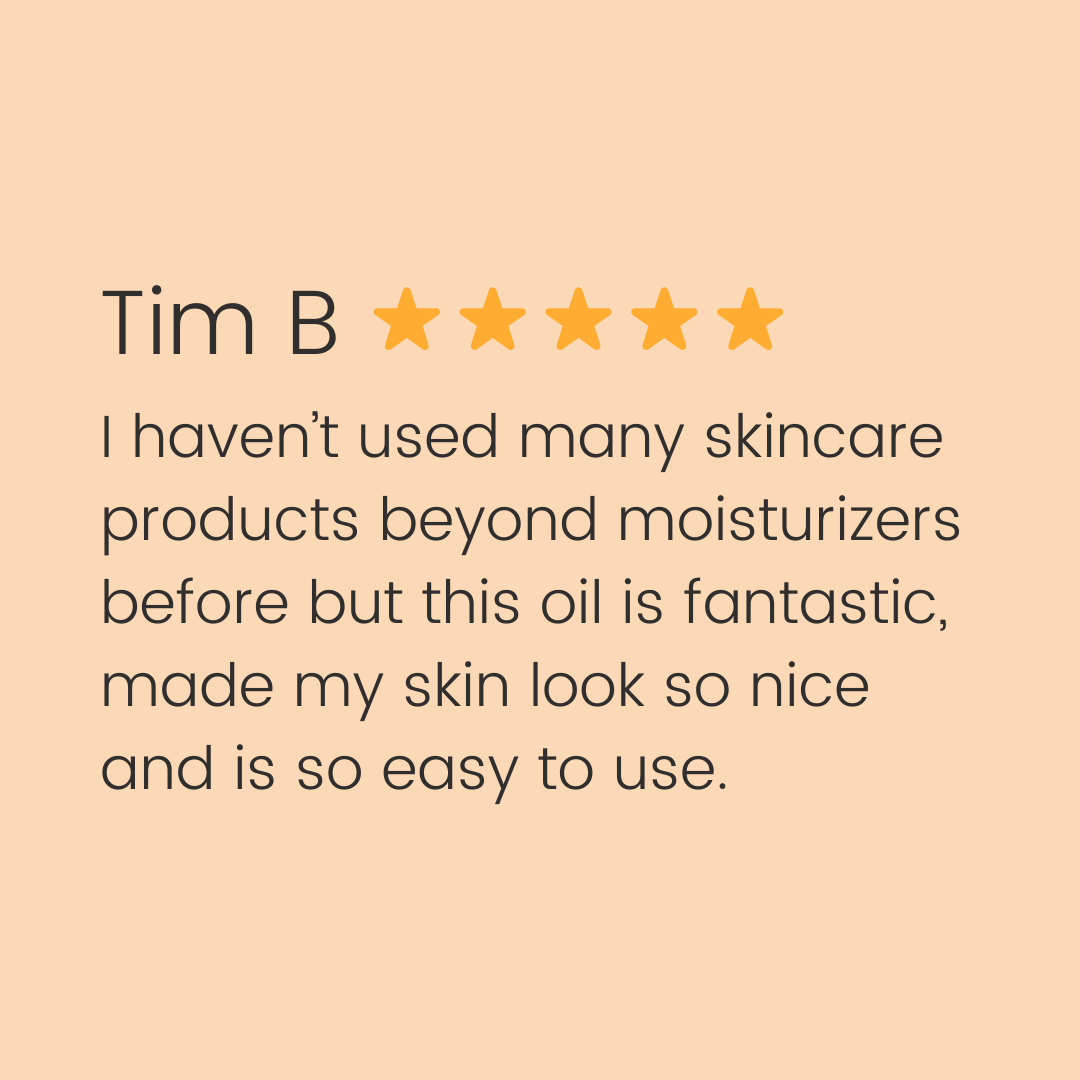 4. Rated by men who 'don't skincare'
We have reviews from men who don't use skincare but end up loving our face oil.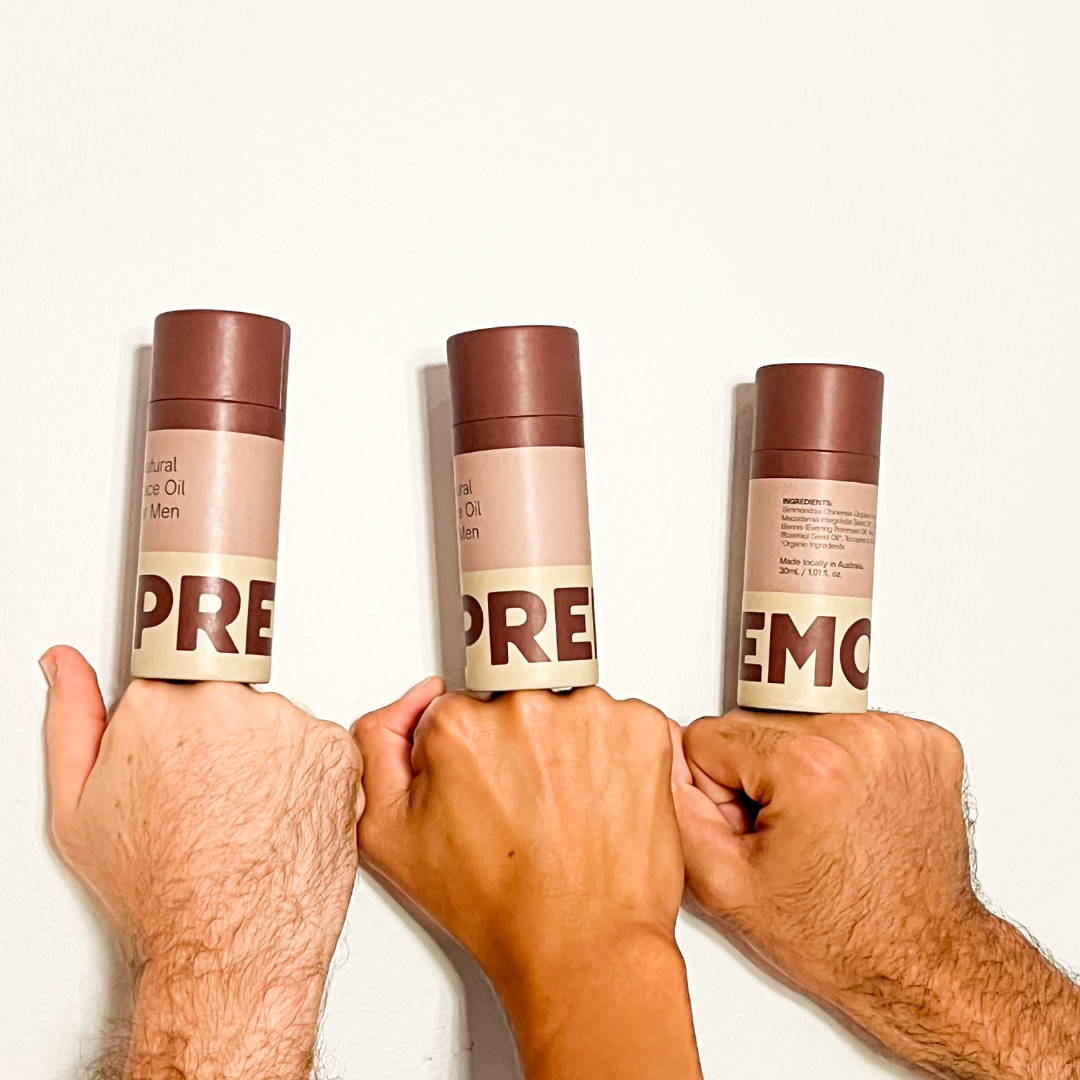 5. Made for all types of men
Premo was formulated for men of all skin types with gentle natural ingredients.
Ready to take action on premature aging?
Join 100's of Aussie Men.